Gratituders® is committed to donating 10% of net proceeds to CARE.org
Don't live life waiting for happiness. Choose happiness.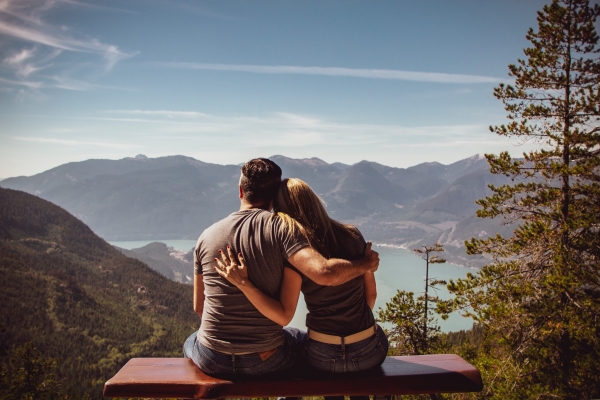 We are a husband and wife team committed to living life that is sustainable by the planet and doing as much good as we can in this fast paced, consumer driven economy. 
So many people buy and waste so many things. Especially when it comes to kids. We have 2 young children so we get it! Seeing the giddy excitement, squealing in delight whenever you give them a special toy, book, light up shoes, or snack is SO addicting.
The truth is, all anybody wants – kids and adults alike – is to be loved for who they are and what they do. Sure, new toys are fun but it's no substitute for "I love you just the way you are."  Use these gratitude tokens and remember that you have a lot to be thankful for. 
Being grateful doesn't mean you can't be striving for more. You can appreciate what you have now AND work to improve parts of your life. 
Let's all slow down and practice gratitude every day for a happier you and be a positive force in this world!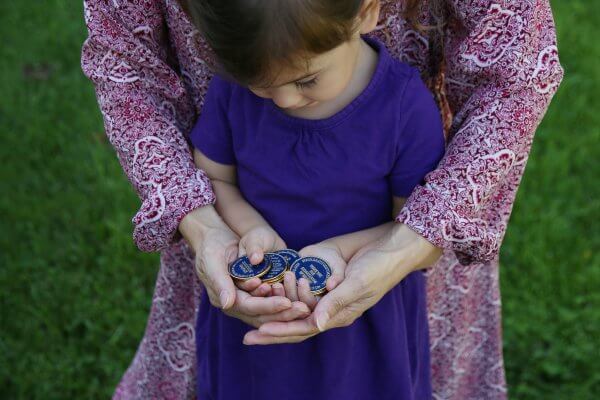 I first came across a similar concept about about 5 years ago. For my Habitat for Humanity volunteer trip to Trinidad and Tobago I took it with me. Our group of dozen volunteers always ate dinner together on our work days during our 10 day trip. As the trip leader, I started the tradition of mentioning during dinner time a story of someone I saw doing something nice and thanking them and handing them the token. Then the next night the token holder would take their turn to mention something nice that they noticed one of the team members doing. It was a really beautiful way to end the day and get to know each other. Even when all of us are on the same work site each of us are usually consumed by whatever task is at hand and often times miss the small gestures of kindness. 
Several years after that I thought about using it at work because my entire department was overwhelmed and stressed out. I was brainstorming with a coworker on what we can do to raise moral in the workplace. I felt like  we were all so quick to point out what you are doing wrong but very rarely did people point out the good things that people were doing. We planned a few happy hours but not everybody wants to drink and not everyone wants to spend even more time with coworkers after work. One guy in the office was giving away Starbucks cards, which I liked. I wanted to use this token as a way to point out good things people are doing on a regular basis, even the little things. Because sometimes all you need is a good attitude or helping hand to help motivate workers and be productive. Saying "thank you – I appreciate what you do" NEVER goes out of style!
Contact Us
Tell us about your experience or just say hello!
Want more inspiring stories straight into your inbox? Sign up for our newsletter.